Home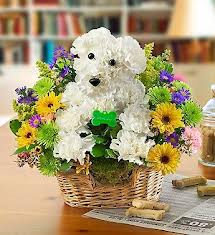 Send this adorable dog arrangement to your favorite pet lover! No occasion necessary to let them know you're thinking of them!
Check out Linda's Longaberger Website!
(Heirloom baskets, pottery, and home decor. Shop the "Longarberger at Home" section for the best bargains around!)
http://shopus.longaberger.com/lindastone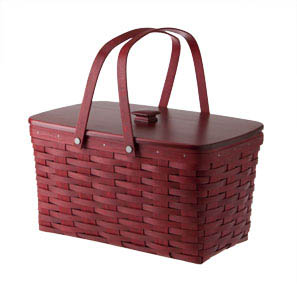 Ask for a punchcard!
Did you know that City Flowers has punchcards? For every $10 you spend, you will get a punch! And when you fill the card, you'll get $10 in free merchandise! Get your own today!
If you have a funeral or another emergency and you can't get to us at our open hours, call Linda at 269-469-3559, and she can help you out!
Be an Angel Day is on August 22nd! Be "heavenly" and buy your friends some of our flowers and other great gifts that are out of this world!
And don't forget, on September 7th is National Grandparents Day! Show your grandparents how much you love them with the simple gift of radiant flowers! And don't forget to get them some South Bend or Godiva Chocolates!